Dutch Baby Pancake
If you're looking for a delicious breakfast treat that's easy to make and sure to impress, look no further than the Dutch Baby Pancake. Also known as a German pancake or a Dutch puff, this dish is a cross between a pancake and a popover, with a crispy exterior and a soft, custardy center.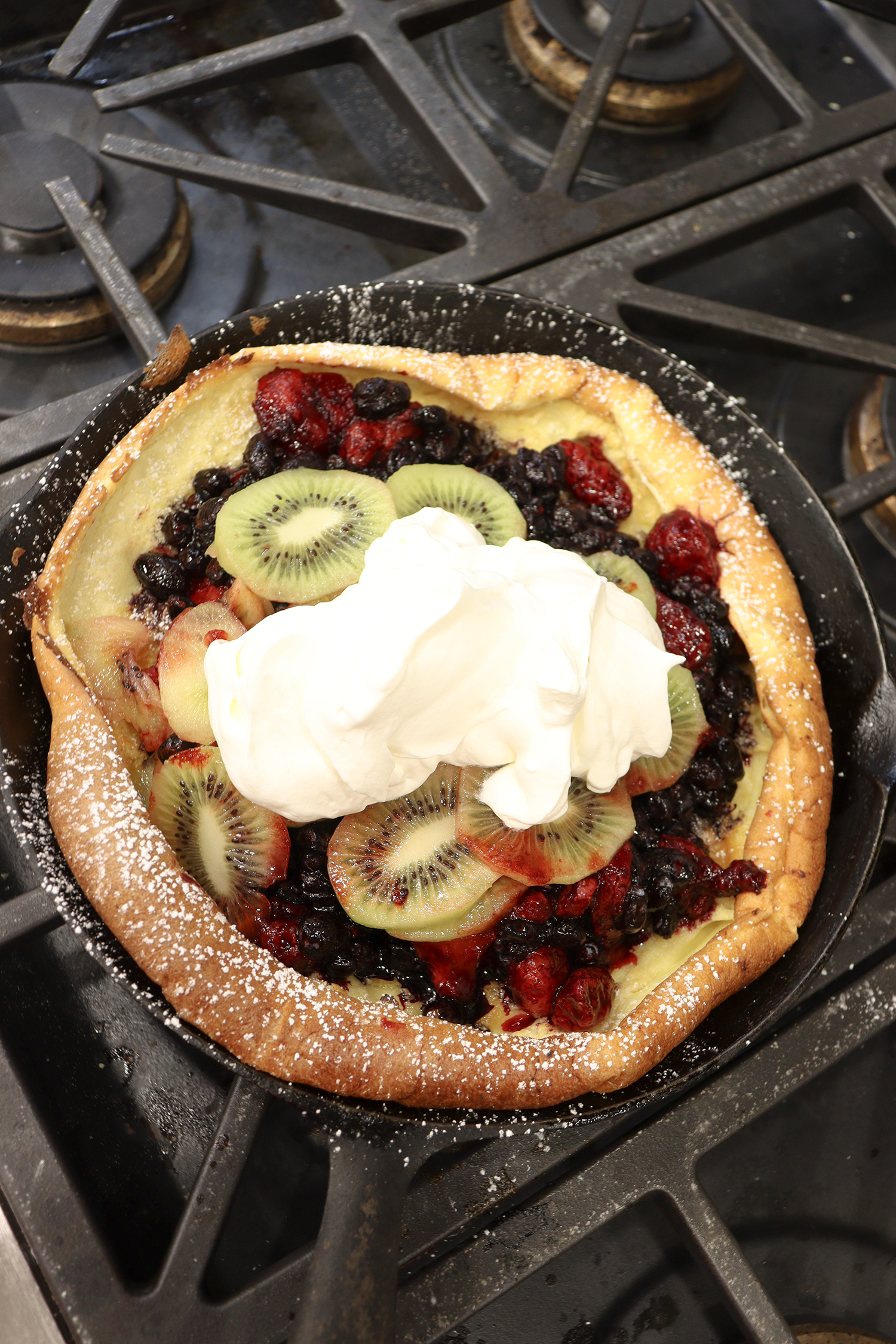 Ingredients:
3 eggs
½ cup (125 mL) Milk
½ cup (70 g) Flour
1 tbsp (12.5 g) White Sugar
½ tsp (3g) Salt
½ tsp (3 ml) Vanilla
2 tbsp (28g) Butter
Icing sugar for dusting (optional)
2 cups Fresh Fruit (your choice of fruit)
2 cups Prairie Hill Farms Frozen Haskap Berries
Whipping Cream (optional)
Directions:
Remove Frozen Haskap Berries from the freezer and thaw them to room temperature.
Place a 9 or 10-inch (23-25 cm) skillet on the middle rack of the oven. Preheat oven to 425°F.
Place the eggs, milk, flour, sugar, salt and vanilla in a blender and blend until smooth.
Once the oven and skillet are hot, remove the skillet from the oven. Melt butter in a skillet and swirl so the bottom and sides of the pan are coated with butter. Add the pancake batter.
Place pan back in the oven and bake pancake for 15-20 minutes, until puffed and golden brown.
Once the pancake is baked, remove it from the oven and dust it with icing sugar. Top with fruit mixture and whipped Cream. Cut into wedges and serve.
Makes 4 servings.