Prairie Hill Farms Ltd. (PHF) is a food plant manufacturing facility established in 2020 in Picture Butte, Alberta, Canada. We process food and beverages, with our main products being BBQ sauces, juice, jams/spreads, syrups, and other preserves.

The facility is capable of freeze-drying and grinding the berries into powdered form or packaging them as a whole berry. 

We sort and grade haskap berries from different haskap growers in Alberta and Saskatchewan. PHF packages frozen and powdered products in stand-up pouches and sachets.

With the vision to be the most trusted globally impacting food processing company serving quality, healthy and wholesome foods and beverages, we also do co-packing services for local businesses.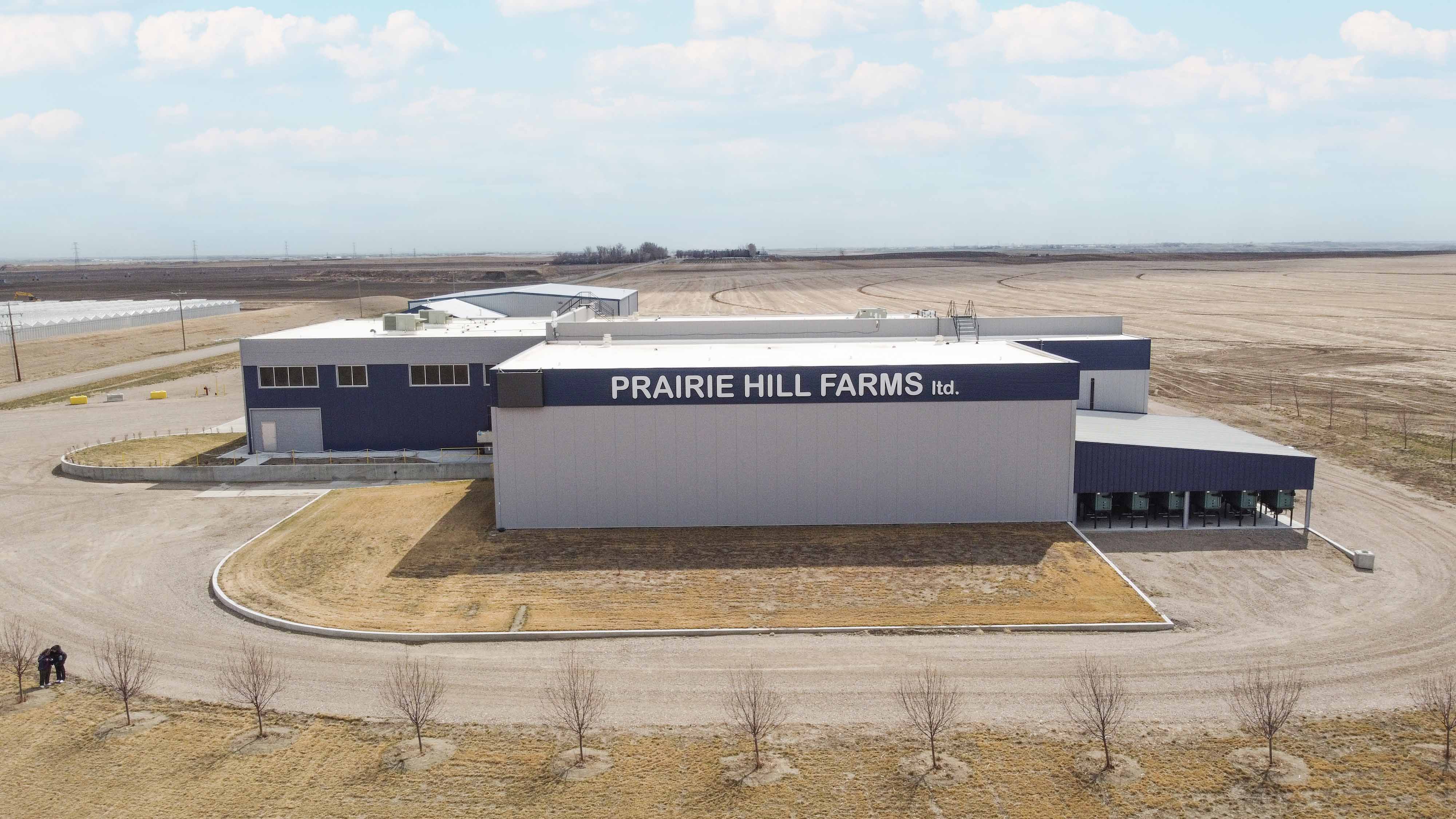 "Our mission is to connect the world with the nutrition and taste of the prairies."
"Our commitment is to provide solutions that contribute to an efficient food supply for the world."
For Our Consumers
By creating beautiful smiles through our delicious and healthy products
For Our Partners
By being the leader of good manufacturing practices, innovation, integrity and an unmatched level of growth in our industry.
For Our Associates and Our Communities
By creating a diverse workplace, opportunities to gain new skills, and build successful careers.
Food & Beverage Co-Packing
Ingredient Preparation
We can help you source ingredients and do all necessary food preparations such as, but not limited to, weighing, dicing, mixing or blending.
Jam & Preserve Processing
Jam & Preserve Processing
We can do the whole process of making jams or preserves, from ingredient preparation to packaging.
Juice Processing
We can cold-press to extract the juice and separate the pulp. We can also mix and blend different flavours.
Pasteurization
We can hot pasteurize up to 90 degrees Celsius to kill harmful microorganisms and extend the shelf life.
Bottle or Jar Filling
We can sanitize bottles and jars before hot or cold filling them. After filling, bottles or jars are typically moved to a capping station and securely seal the containers with caps or lids.
Powder Packaging
We can package powder in stick packs or stand-up pouches.
Labelling
We have dedicated labelling equipment to apply roll-fed labels and can assist in label requirements. We can also print lot codes and best before dates on the packaging.
Packaging
We can help source primary packaging materials and place filled containers into secondary packaging, such as cartons.
High-Pressure Processing (HPP)
High-Pressure Processing
HPP steps in to kill harmful microorganisms and preserve all vitamins and minerals.
We can process up to 87, 000 psi/ 600 MPa from a few seconds up to several minutes.
FREE CONSULTATION!
Tell us what you need and we'll give you solutions!
For more information about our services, email administration@prairiehillfarmsltd.com
Powered by Haskap Berries © 2023 Prairie Hill Farms Ltd.